Webinar REPLAY: Visions of Our Future with Rev. Kerry
June 28, 2017 through December 28, 2017
Order Replay


---
WEBINAR REPLAY: VISIONS OF OUR FUTURE WITH REV. KERRY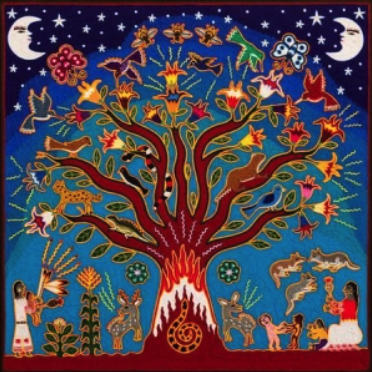 NOTE: This webinar has been concluded. If you wish to purchase a recorded audio copy of this webinar Click the Add button shown below
and follow the on-screen prompts to complete the registration and payment process.
Upon completion you will be sent a receipt to the email address we have listed for your account. This email receipt will contain Special Instructions, allowing you to listen to a copy of the webinar. Thank you.
On Wednesday, June 28th Intuitive and Mystic, Rev. Kerry, will be conducting a very informative, very interesting and potentially a very valuable Live Webinar entitled Visions of Our Future...
During this time he will share with you the intuitive visions and realizations he has had for our near term future. World events, the possibility of a large-scale economic collapse, food and job shortages, governments dissolving, and other important events he has intuitively been shown
.
If you're concerned about what the future holds and how to best survive and even thrive with the upcoming world changes, consider registering for this 90-minute Live Webinar.
Note: Rev. Kerry makes no claim that what he has intuitively been shown will happen with 100% certainty. There is a dynamic nature to our future that constantly changes the probability of events. However, he will share with you as candidly as possible all that he has been shown that has a high likelyhood of happening. Things that will impact your lives and dramatically shape the world around you.
---
COURSE SCHEDULE
This is a special One and One-Half Hour Webinar scheduled as follows:

Wednesday, June 28, 2017
6:00-7:30pm Pacific & Arizona
7:00-8:30pm Mountain
8:00-9:30pm Central
9:00-10:30pm Eastern


NOTE: If you are unable to participate you may listen to a recorded copy, which will be made available to registered participants upon the completion of the session.


TERMS OF SERVICE
Any use of services provided by Rev. Kerry, be they free services or paid for services, to clients, customers, website visitors, or participants in his TeleSeminars, Webinars, Events and/or Private Sessions constitutes acceptance of the Client Consent Form published and downloadable from this website. If you participate in any of these services you are agreeing to the disclosure statements made in the Client Consent Form and absolve Rev. Kerry of any and all liability. For more information please visit Terms of Service for details governing participation in this event.

Please know that Rev. Kerry is an ordained minister with Celebrating Life Ministries and works through the power of the Divine to help and assist others. As a member of the ministry he is granted the legal authority to lay hands on clients, perform healing and/or prayer as a form of spiritual and energetic healing. Rev. Kerry is not and does not claim to be a medical doctor, psychologist, psychotherapist, chiropractor or licensed health care provider of any sort. His work is to be seen only as a discipline, which is complementary to any and all accepted medical and alternative practices. His work is not offered as a replacement or substitute for conventional medical or behavioral health care treatment, but rather as an ancillary modality.

REGISTRATION
This webinar has been concluded. If you wish to purchase a recorded audio copy of the webinar Click the Add button shown below and follow the on-screen prompts to complete the registration and payment process. Upon completion you will be sent a receipt to the email address we have listed for your account. This email receipt will contain Special Instructions, allowing you to listen to a copy of the webinar.

UPDATE: If you fail to see an Add button below it means this webinar and webinar replay is now closed to registration.



$75.00