Webinar REPLAY: Rev Kerry's Intuitive Look into 2018
January 25, 2018
Webinar


---
WEBINAR REPLAY: REV KERRY'S INTUITIVE LOOK INTO 2018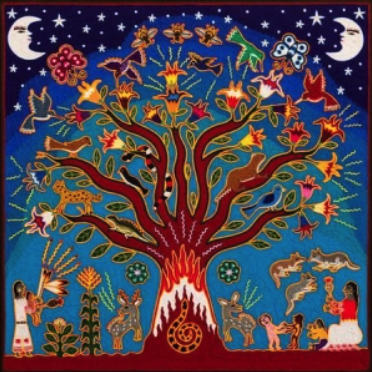 WEBINAR REPLAY: This webinar was conducted on January 25, 2018. For those of you who were not able to participate live you may purchase this Webinar Replay.

Upon completion of your registration you'll be sent an email receipt, which will contain the Webinar Replay Instructions

.
As we head into the new year Rev. Kerry will be hosting a very special and highly informative Webinar into what our collective future holds for us in the year 2018.
As most of us know, this is a time of VAST CHANGE. Changes that will impact our personal, professional, financial, physical, emotional and spiritual lives. During this 90-Minute Webinar on January 25th Intuitive and Mystic, Rev. Kerry will look into the probable future events of the new year; climate change, volitility in the financial markets, US and foreign currencies including cryptocurrencies (a hint on cryptocurrencies, while some may make money the large majority of people will likely lose money), political changes, world events and a host of other topics that will impact all our lives.
If you're concerned about what the future holds and how to best survive and even thrive with the upcoming world changes, we invite you to register for this very special 90-minute Webinar.

NOTE: If you're unable to participate live a recorded copy will be made available to you after the Webinar

.
BONUS: For those who register by January 21st you are invited to submit questions to Rev. Kerry for him to look into. These questions must be related to possible future events and each registrant is limited to a maximum of two questions. Rev. Kerry will then do his best to look into these questions in advance of the January 25th Webinar (there is no guarantee your question will be chosen, but Rev. Kerry will do his best to answer as many questions as possible live during the Webinar).
NOTE: Rev. Kerry makes no claim that what he has intuitively been shown will happen with 100% certainty. There is a dynamic nature to the future that constantly changes the probability of events. What Rev. Kerry will do is to share with you as openly and candidly as possible all that he has been shown. Please continue to use your own judgment and discretion when deciding upon your personal choices for the future.
---
SCHEDULE
This is a special 90-Minute Webinar scheduled as follows:

Thursday, January 25, 2018
6:00-7:30pm Pacific
7:00-8:30pm Mountain
8:00-9:30pm Central
9:00-10:30pm Eastern


NOTE: If you are unable to participate you may listen to a recorded copy, which will be made available to registered participants upon the completion of the webinar.


TERMS OF SERVICE
Any use of services provided by Rev. Kerry, be they free services or paid for services, to clients, customers, website visitors, or participants in his TeleSeminars, Webinars, Events and/or Private Sessions constitutes acceptance of the Client Consent Form published and downloadable from this website. If you participate in any of these services you are agreeing to the disclosure statements made in the Client Consent Form and absolve Rev. Kerry of any and all liability. For more information please visit Terms of Service for details governing participation in this event.

Please know that Rev. Kerry is an ordained minister with Celebrating Life Ministries and works through the power of the Divine to help and assist others. As a member of the ministry he is granted the legal authority to lay hands on clients, perform healing and/or prayer as a form of spiritual and energetic healing. Rev. Kerry is not and does not claim to be a medical doctor, psychologist, psychotherapist, chiropractor or licensed health care provider of any sort. His work is to be seen only as a discipline, which is complementary to any and all accepted medical and alternative practices. His work is not offered as a replacement or substitute for conventional medical or behavioral health care treatment, but rather as an ancillary modality.

REGISTRATION
Upon completion of registration you will be sent a receipt to the email address we have listed for your account. This email receipt will contain Special Instructions, allowing you to join in the upcoming webinar. If you are purchasing the Webinar Replay your email receipt will contain the Webinar Replay Instructions. If you fail to receive your email receipt please Contact Us and we will ensure you receive it. Thank you.



$75.00