Webinar REPLAY: 2021 World & Economic Changes
October 31, 2020 through January 24, 2021
via Zoom


---
REPLAY - 2021: UPCOMING WORLD & ECONOMIC CHANGES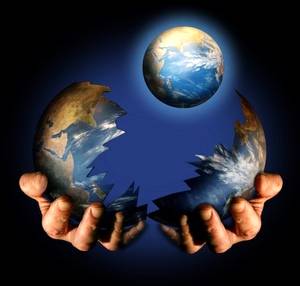 NOTE: This 3-Part Live Webinar has already concluded. However, you may still purchase this webinar series by clicking the Add button shown below and following the on-screen instructions. Upon completion of your purchase you'll be sent an email receipt, which will contain all three video webinar links (each approx. 1 1/2 hours in length). These links will remain active until 02/28/2021, and you may watch these replays as many times as you wish. Thank you. ~ Rev. Kerry
"Hi, this is Rev. Kerry. Upon the guidance of my spiritual team I am once again offering a 3-Part Webinar Series on Upcoming World & Economic Changes. Normally I offer this webinar around once each year. But with the speed and impact these global events are now happening my spiritual team has said it would be of additional benefit to offer this webinar once every six months.
Like the last time, I'll be intuitively looking into what our collective future has in store for us. Issues such as the Coronavirus and how long it will continue, is there a possibility of an even larger, more deadly pandemic forthcoming, will the economy and financial markets fully recover or crash and if so when, housing markets in demand and housing markets to move away from, higher consciousness and safe places to live, the state of political and social unrest--what is really happening, the truth of conspiracy theories, spiritual awakening & enlightenment, growing natural disasters, who will win the upcoming 2020 US presidential election, future technologies and clean sources of energy, highly probable food and energy shortages in the future, and a whole host of other topics pertaining to our future.
People sometimes ask me, will this webinar be the same as the last one? To which I can answer some of it will contain the same or similar material, but other things, events and situations will be totally new and/or different. The future is a dynamic set of probabilities that are constantly changing and thus, what I'm shown intuitively changes. I cannot say in advance precisely what will be different, but I can assure you that in the next four weeks as I intuitively look into the future on a near daily basis, some things will have changed. So each time this type of webinar will be different.
In summary, some of what I'm shown (events and situations) can be changed. And some things cannot, they must run their course. So my work, perhaps similar to yours, is to be part of the global spiritual community that tries to change what we can for the better, meaning less suffering for all involved. And for the things which cannot be changed my hope is that by sharing this intuitively guided information you'll be better prepared for the vast social, economic and worldwide changes that lie ahead. In 10 to 20 years our world is going to look entirely different, nearly unrecognizable. And even in the next 5 years there will be drastic changes. I hope that my work such as this webinar series helps you to better prepare for those times. Namaste ~ Rev. Kerry"


---
IMPORTANT: Rev. Kerry makes no claim that what he has intuitively been shown will happen with 100% certainty. Further, he wants to be clear he is not a geo-political, economic, financial or medical professional and participants should not view him or his intuitive guidance as such.
What Rev. Kerry will do is to share with you as openly and candidly as possible all that he has been intuitively shown and the future events told to him by his spiritual team. Please continue to use your own judgment and discretion when deciding upon your choices now and into the future.
---




WEBINAR VIDEO REPLAYS
These replays, three in all, will be sent to you when you register and will remain available online until 02/28/2021. During that time you may watch and participate in them as many times as you wish.

TERMS OF SERVICE
Any use of services provided by Rev. Kerry, be they free services or paid for services, to clients, customers, website visitors, or participants in his Webinars, Satsangs, Events and/or Private Sessions constitutes acceptance of the Client Consent Form published and downloadable from this website. If you participate in any of these services you are agreeing to the disclosure statements made in the Client Consent Form and absolve Rev. Kerry of any and all liability. For more information please visit Terms of Service for details governing participation in this event.

Please know that Rev. Kerry is an ordained minister with Celebrating Life Ministries and works through the power of the Divine to help and assist others. As a member of the ministry he is granted the legal authority to lay hands on clients, perform healing and/or prayer as a form of spiritual and energetic healing. Rev. Kerry is not and does not claim to be a medical doctor, psychologist, psychotherapist, chiropractor or licensed health care provider of any sort. His work is not offered as a replacement or substitute for conventional medical or behavioral health care treatment, but rather as an ancillary, spiritual based modality.

REGISTRATION
Click the Add button shown below and follow the on-screen prompts to complete the registration and payment process. Your payment covers all sessions of this online course. Upon completion you will be sent a receipt to the email address we have listed for your account.

This email receipt is VERY IMPORTANT, it will contain instructions on how to view the webinar session replays. If you fail to receive your email receipt within ONE HOUR please check your Junk or Spam folder. If you still can't find your email receipt please Contact Us via email ASAP so we may ensure it gets to you. Thank You!



$150.00 $125.00